Restorative Dental Services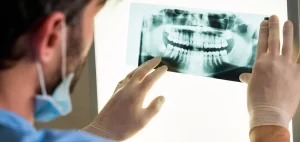 A vital aspect of what we do is restorative dentistry, which involves salvaging a patient's oral health by eliminating/managing unhealthy oral flaws. Such flaws may include weathered enamel, cavities, unhealthy gums, dead teeth, etc. These issues, and many more, not only threaten oral health, but overall health. That's why the experts at Keowee Family Dentistry specialize in restorative dentistry.
Restorative Dental Procedures
At Keowee Family Dentistry, we perform a wide range of restorative dental procedures to tackle even the most minor oral health problems. The procedures we are trained to perform include:
Ready to restore your smile?
Our skilled dentists and staff are committed to improving your oral health. Call us at (864) 885-9585 or schedule an appointment online today!