Cosmetic Dental Services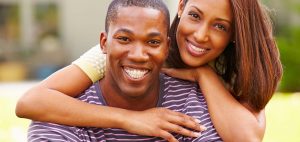 People choose cosmetic dental procedures for many different reasons. However, through repairing a malformed bite, treating an injury or improving their overall look, the objective tends to be the same: a beautiful smile.
As oral appearance continues to be a major factor of attractiveness, cosmetic dentistry has become a vital practice in the field of dentistry. At Keowee Family Dentistry, we understand the benefits of a confident, appealing smile. That's why our doctors are trained to amend a variety of cosmetic issues, ranging from misshaped and discolored teeth, to gaps and vacant areas of your smile.
Cosmetic dental procedures
Keowee Family Dentistry performs cosmetic dental procedures that help you attain the smile you deserve. Some of our more common procedures include:
Porcelain Veneers – Ultra-thin coatings are placed over the front of the teeth that can correct uneven spacing, crookedness, chipping, misshaping or discoloring.
Teeth Whitening and Bleaching – Whitening and bleaching the teeth makes your smile brighter.
Cerec Crowns – Cerec can produce a porcelain restoration within a few hours.
Uncover your perfect smile
Ready to wear your dream smile? Call Keowee Family Dentistry today at (864) 885-9585, or schedule an appointment online. We are committed to giving you the smile you've always wanted.